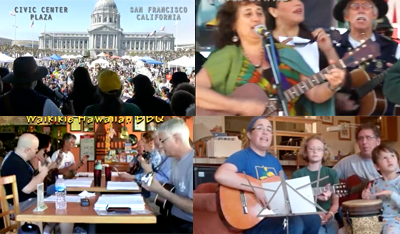 Well-versed in an assortment of moods and styles, Hali Hammer is an award winning singer-songwriter who enjoys writing and playing a wide variety of music. She has sung and played for peace and political causes for over four decades, is a founding member of Occupella, and plays originals with The Hali Hammer Band (Randy Berge and Paul Herzoff), bass with Jump-In (Folk and Oldies, don't say it too fast!) and political parodies with The ReSisters (Pat Wynne and Liliana Herrera). Her diverse work (and play) have made her comfortable performing with all age groups, from preschoolers to senior citizens.
Interested in Hali Hammer? Drop the artist a note! Find out about concerts and more, or get on Hali's monthly e-news list: [email protected]
MY NOVEL, KEEP THE
MOTOR RUNNING: A
HIPPIE ESCAPADE,
IS AVAILABLE ON AMAZON BOOKS!
The e-book is $4.99 and the paperback is $9.99. If you order it and enjoy it, please do write a brief review.
If you are one of the people who absolutely hate Amazon to the point where you won't order anything from them, I will have a limited amount of books which I will sell for $11 each (includes tax) if you want to pick one up at my house. Or I can send you one for $14.50 (includes tax and postage). You won't be able to write a review unless you buy the book from Amazon, but at least you can read it and let people know if you like it.
New Album: Days of My Life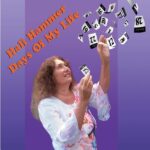 My new CD, "Days of My Life", has finally arrived!
You can listen to a sample of each song on the HearNow site and get digital downloads from several sources at: https://halihammer.hearnow.com/
If you'd like a physical copy, you can do one of the following:
1) If you're local (East Bay): Pick it up at my house for $10! Or for $15 I can either deliver it to your house or mail it to your address. Cash or check. Email [email protected] for address/phone number.
2) If you're not local, send a check made out to Hali Hammer for $15. Include your address and I'll mail it out to you.  Email [email protected] for address/phone number. – Thanks and Love, Hali
3) You can also use PayPal. Send $15 to [email protected], but make sure you also email me with your snail mail address so I can send it to you.
OTHER HALI HAMMER CDs